Hello Spring!
    Spring has come. Finally a sunny day. Life seems more beautiful when you wake up in the morning and see the sun beams making their way through the blinds to caress your sleepy face. It's great to enjoy again the clear blue sky, the green of the grass, the colors of the flowers.
I wish you all a beautiful spring and I invite you to have a cracker flavored with parmesan, resemary and thyme.
Recipe adapted from Ina Garten
Ingredients:
125g butter ( room temperature)
85g parmesan
1/4 fleur du sel
1/2 teaspoon fresh rosemary (chopped)
1/2 teaspoon fresh thyme (chopped)
160g flour
1tbs water
Directions:
 Place the butter in a bowl of a mixer with the paddle attachment and mix  until creamy.
Add a tbs of water to obtain an homogeneous dough.
Add the Parmesan, salt, rosemary, thyme and flour one at a time and combine.
Roll the dough into a 30cm long log, wrap it in plastic wrap and put it in the fridge for 30′ to harden.
Preheat the oven to 175°C.
Cut the log into 0.5cm thick slices.
Place the slices on a sheet pan and bake for 22-25′
You'll obtain very flavored crackers perfect for a salted snack and you'll impress your guest for sure
And to celebrate the spring while you're having these delicious crakers I'll let you with Vivaldi's Spring.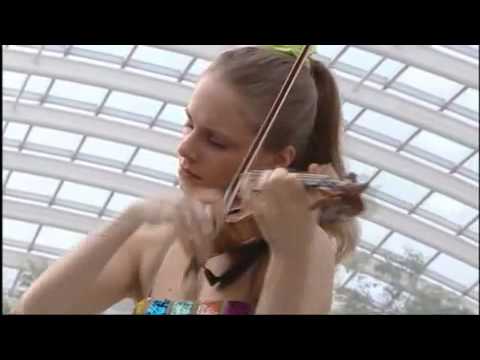 I wish you all a wonderful spring full of love and hope.
Enjoy!